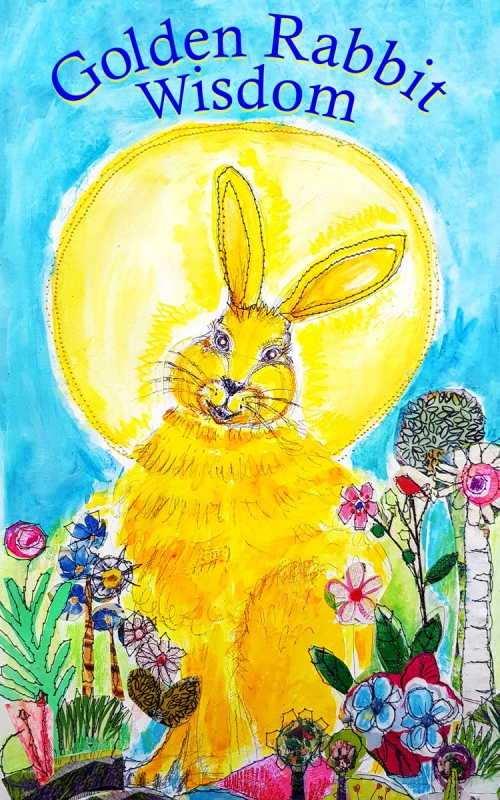 Golden Rabbit Wisdom
New Free PDF e-Book
This little book of Golden Rabbit's wisdom is a joy to read and keep handy for a simple and easy reminder of some spiritual truths.
Trying to follow your spiritual path whilst being engaged in the busy world can be difficult. Having something to hand that is easy to access and gives you a moment of connection into the Divine can be a joyful experience.
The joyful experience is just a quick reminder that when being touched with the light of Golden Rabbit through her words of wisdom is an uplifting and enlightening process. Her words make you stop and think, and then see how you can make your life more fulfilling and successful.
This is a FREE book for you. A gift from Golden Rabbit's Heart.